Taylor and I benefited from an organization like Team Griffin Basketball when we were growing up in Oklahoma, now it's our turn to help out this next generation of young athletes.
We grew up in Oklahoma City and played on the highly touted Nike EYBL circuit for the Athletes First organization. Founded by Dr. Calvin Johnson in 1998, Athletes First helped provide us and many other young Oklahoma athletes with the valuable national exposure that was essential to our college recruitment process.
We want every talented young athlete to have the same opportunity we received, no matter where they're from. Together with Jordan Brand, the athletes on Team Griffin are given the chance to demonstrate their talent to a large number of possible recruiters, giving them the best possible chance of achieving their dream of a college scholarship.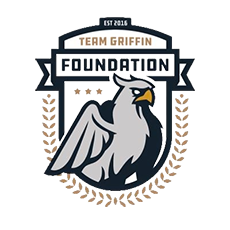 Not only do we provide them with the best opportunities to develop and showcase their skills, but more importantly, we teach them the essential lessons of life, competition, and hard work to prepare them for college on the court and in the classroom. Here, coaches are much more than on-court trainers and play-callers, they are mentors, role models, and big brothers to each and every member of our team.